James Balog
For more than 30 years, photographer James Balog ("BAY-log") has broken new conceptual and artistic ground on one of the most important issues of our era: human modification of our planet's natural systems. He and his Extreme Ice Survey team are featured in the 2012 internationally acclaimed, Emmy® award-winning documentary, Chasing Ice, and in the 2009 NOVA special, Extreme Ice. James has been honored with many awards, including, in recent years, an Honorary Doctor of Science Degree from the University of Alberta, the American Geophysical Union Presidential Citation for Science and Society, the Duke University LEAF Award, the Sam & Julie Walters Prize for Environmental Activism, the International League of Conservation Photographers (ILCP) League Award, and the Heinz Award. He is the author of ICE: Portraits of Vanishing Glaciers and seven other books. His photos have been extensively published in major magazines, including National Geographic, and exhibited at more than one hundred museums and galleries worldwide. In 2009, he served as a NASA representative at the United Nations Conference on Climate Change (COP-15) in Copenhagen.
Lena Georgas
Lena Georgas is a an actor currently living in Los Angeles.  She can be seen on the little and big screens, and on the stage. She holds a B.A. in Drama from Vassar College.  Her care for the environment started at a very early age, but it was the relocation of her family to South Africa in 1997 that catapulted this passion to a new height.  Lena also works with the Youth Policy Institute in LA, a non-profit that transforms Los Angeles neighborhoods by providing communities access to quality schools and wrap-around services that begin at the cradle and go through college and career.  She is the proud mother of a 17.5lb terrier mix named Ray Allen who was saved from a meat market in South Korea.  In her spare time, Lena enjoys writing and photography.
Timothy Hass
Timothy Hass has had a diverse and interesting professional career and personal pursuits. His MS degree in mental health enabled his work for 30 years in intensive, outpatient psychiatric programs, both in local practice and in nationwide consulting. As an entrepreneur, he co-owned and ran a 165-seat restaurant and a paint contracting business. Early in his career, Timothy was the Director of Personnel at the Findhorn Foundation in Scotland and focused on developing collaborative social governance, and mutually beneficial relationships between humans and nature. He has studied many spiritual and shamanic disciplines, and actively seeks to understand how they can be applied to the world's critical environmental issues and conservation projects. He also is on the board of directors of the Lorian Association, and lives in Boulder, Colorado.
Morgan Heim
Morgan is a multimedia journalist specializing in science and the environment, especially issues pertaining to wildlife and land use practices. She holds a B.S. in zoology from the University of Washington and an M.A. in environmental journalism from the University of Colorado. Mo lives for photography, but also shoots and edits video, records audio and writes when assignments call for it. She is an Associate Fellow with the International League of Conservation Photographers, and her work has appeared in magazines, such as Smithsonian,High Country News, National Wildlife and National Parks. Two of her special skill sets include camera trapping and aerial photography. A project especially close to her heart is CAT in WATER, a media expedition to document the endangered fishing cats of Thailand. You can check out her work at morganheim.com.
D. Simon Jackson
Simon Jackson is the founder and chairman of the 6 million-strong Spirit Bear Youth Coalition – the largest youth-run environmental organization in the world – and is executive producer of The Spirit Bear, a forthcoming Hollywood CGI animated movie. Additionally, Jackson sits on several boards pertaining to conservation and youth engagement; is a public affairs commentator for CBC.ca and other publications; and is a sought after motivational speaker with agency Speakers' Spotlight. For his efforts, Jackson has been named a Hero for the Planet by Time Magazine and was the inspiration for a made-for-TV movie, Spirit Bear: The Simon Jackson Story.
Larry Kopald
Larry Kopald, considered a leading brand architect, has spent over twenty years at some of the world's premier advertising agencies, representing the world's largest companies. Larry helped launch such billion dollar brands as Acura automobiles, Huggies diapers, Oracle, and McDonalds's Chicken McNuggets. But during this time Larry has also been a leader in the environmental movement. Most likely the only person ever celebrated by both Adweek and the United Nations for his work for the planet, Larry has run ECO, Hollywood's environmental organization, for over a decade. He has done the environmental communications for the Olympics and the United Nations, and serves on boards and advisory boards as diverse as the Union of Concerned Scientists, the WILD Foundation, Oceana, and the Center For Conscious Evolution. Currently Larry works with leading experts in the areas of energy, climate change, sustainable operations, food production and distribution, management of resources, while providing strategic advice to corporations on how to become more green while benefiting both the bottom line and their brand equity. Larry also serves on the board of the Museum of Broadcasting, is a member of the Television Academy and has been nominated for Grammys and Emmys. He currently lives with his family in Bel Air, California.
Michael McBride
Michael McBride and his wife, Diane, are the founders/owners of The Kachemak Bay Wilderness Lodge near Homer Alaska, named as one of the "World's Best Small Resorts" by the Harper Hideaway Report. He served for six years as a member of the Smithsonian's National Board, is a former Trustee of the Nature Conservancy and founder of the Center for Alaskan Coastal Studies. The Center is a winner of the National Science Foundations award for excellence in science education and, now in its 25th year, over 43,000 children have experienced multi-day marine science programs. Mr. McBride has worked for several Alaskan governors in a variety of capacities. He is an Advisory Board member of Project Lighthawk and a founding patron for "The Bateleurs – Volunteer Pilots Flying for Conservation in Africa." He has led expeditions around the world, is a fellow of the Royal Geographical Society, a member of the Explorers Club, and a Master Guide. He also writes and lectures about the importance of Alaska to America's future.
Ilarion Merculieff
Larry Merculieff has over 40 years experience serving his people, the Aleuts of the Pribilof Islands and other indigenous peoples locally, nationally, and internationally in a number of leadership capacities.   Larry was the first Alaska Native commissioner of the Alaska Department of Commerce and Economic Development, a cabinet post.   He was one of four Native Americans selected to present at the 1999 White House Conference on the Oceans in Monterey California.  Larry is the co-founder of the Indigenous Peoples' Council for Marine Mammals, the Alaska Forum on the Environment, the International Bering Sea Forum, and the Alaska Oceans Network, and he was the founder and coordinator of the Bering Sea Council of Elders. He has received many awards and has two books he co-authored, Aleut Wisdom:  Stories from an Aleut Messenger (in French, Second Story Press) and Stop Talking:  Indigenous Ways of Teaching and Learning (University of Alaska, Anchorage).  He is currently working on a third book called Tunaa Awaa:  The Work of the Land, a story of indigenous elder wisdom through the lens of his life. This book is proposed to be a TV mini-series.
Larry is the founder and president of the Global Center for Indigenous Leadership and Lifeways (www.gcill.org), an unincorporated entity dedicated to raising the consciousness of people for the sake of humanity and Mother Earth.
Larry focuses on human rights, environment, community wellness, and elder wisdom in presentations from local to international and is currently an independent consultant involved with organizational strategic planning, conference planning and facilitation, cross-cultural orientation, and project planning and facilitation.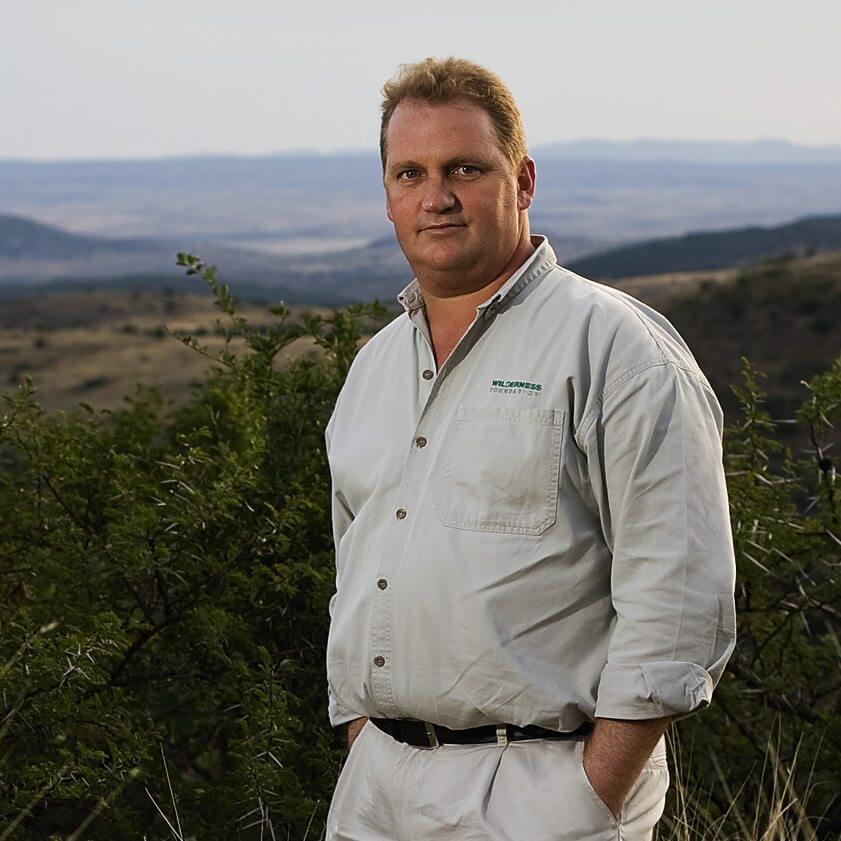 Andrew Muir
Concentrating on wild habitats, Andrew has understood natural areas as a context for both social and environmental reform. The programs he has initiated since 1987 have impacted over ninety-five thousand South Africans, mostly from previously disadvantaged backgrounds. As an environmental activist and leader who targets community influencers – youth leaders; politicians and opinion leaders – Andrew develops opportunities for extending socio-political perceptions, reforming environmental legislation, developing environmental awareness among emerging young black leaders and for activating a future for orphans of the Aids crisis. In 2000, Andrew joined the Wilderness Foundation as the Executive Director in Africa. He has a Masters Degree in Environment and Development from the University of Natal, Pietermaritzburg and serves on a number of non-profit and conservation Boards. In addition he is a Co-Founder and Trustee of Usiko Rites of Passage, Chairman of the Wilderness Leadership School Trust, Associate of the Gaia Foundation (UK), Director of the Board of Open Africa Initiative and Member and Deputy Chairperson of the Eastern Cape Provincial Parks Board.
Jo Roberts
Jo Roberts has been Director of the Wilderness Foundation UK since 2004 but involved as projects Director and project coordinator since 1998. South African by birth, Jo has enjoyed a rich life of wild places in many parts of Africa as she grew up. She graduated and worked as a Social Anthropologist during the time of Apartheid, working mainly with rural communities and migrant workers. As a passionate conservationist and traveler always interested in new adventures, Jo has explored wilderness areas around the world on foot, canoe and on horseback. She is never happier than sitting quietly listening and absorbing all the elements of wild places. Her main interest in life is the vital connection between humanity and nature, and the value that experiential learning and outdoor education brings to social and personal change. Jo focuses her attention on linking wilderness trails to peace and reconciliation and the effects of wilderness on developing sound youth leadership built on environmental awareness and ethics, and the turn around potential for youth who are vulnerable or at risk. Using the extensive wilderness network and her close link to South Africa and programmes running there, she merges best practice from around the world into creative programmes that suit British climate and culture. Jo is married with two teenagers and lives in Essex with her family.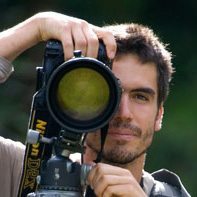 Jaime Rojo
Jaime Rojo is a photographer and conservationist based in Mexico City that believes in visual storytelling as a powerful tool for conservation. He was born and raised in Spain, in deep contact with nature and had formal training in Environmental Sciences. Jaime decided to move to Mexico to work with different environmental NGOs while developing his career as a photographer. Since then he has participated in numerous conservation initiatives including the promotion of El Carmen Big Bend Conservation Corridor, a trans-boundary protected area in the border with United States; a campaign to protect the San Pedro Mezquital, the last free-flowing river in the Western Sierra Madre; or the celebration of WILD9, the 9th World Wilderness Congress, of which he was Executive Director in Mexico.
Bittu Sahgal
Bittu Sahgal's innate affinity for nature, borne of frequent treks and camping trips to the Indian wilderness, has propelled his career in both publishing and on-the-ground activism for nature conservation. He publishes Cub Magazine, and The Ecologist Asia, plus an environmental features syndication service. He is founder and editor of Sanctuary Asia Magazine and has produced over thirty conservation-oriented documentary films seen by millions of Indians over the national television Network, Doordarshan, in the 1980s. Bittu's eloquent outspokenness against destructive development projects, the use of toxic chemicals, government usurpation of natural resources belonging to communities at large, and much more, has put him in high profile struggles too numerous to record. His ability to influence government policy through his enlightened activism is well known. Bittu has held several honorary positions on government and non-government committees including the Indian Board for Wildlife, Project Tiger, Environment Expert Committee, Animal Welfare Board, and the Maharashtra Advisory Board. In 2004 Sahgal received the Society for Conservation Biology, Distinguished Service Award (Education and Journalism). He also founded the highly successful Kids for Tigers, an all-India initiative in which kids lobby to save the Bengal tiger.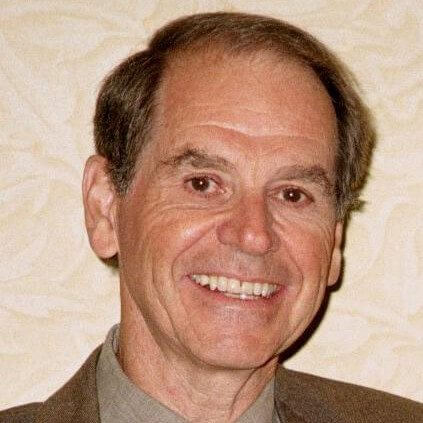 John Hendee
We are saddened to announce that John passed away in June 2016 after a brief illness. His information stays here as a Trustee because his presence remains with us.
Following 26 years in several locations nationwide with the US Forest Service in field forestry, research and legislative affairs assignments, Dr. Hendee was named Dean of the College of Natural Resources at the University of Idaho in Moscow, Idaho USA, [1985-1994] and then Director of the UI's Wilderness Research Center [1995-2002] where he taught and lead research on the use of wilderness for personal growth and therapy. Johnwas the founding Managing Editor [1995-98], and Editor in Chief (1995-2010) for the International Journal of Wilderness, and co-authored 4 editions of the textbook Wilderness Management [4th edition by Fulcrum Press 2009], and several editions of the textbook Introduction to Forests and Renewable Resources [8th edition by Waveland Press 2012]. During his career Dr. Hendee also owned and/or managed 1000 acres of various personal and family forested properties for sustainable forest and wildlife yields, and to enhance their conservation values. Now retired in San Rafael, California, John and his wife Marilyn, a wilderness guide for 25 years, spend their retirement leisure gardening, traveling, visiting family, friends, and taking personal trips to wilderness.
Peter Stranger
We are saddened to announce that Peter passed away in early 2016 after bravely struggling with cancer for many months. His information stays here as a Trustee because his presence remains with us. 
Peter Stranger is Managing Partner of Kopald/Stranger, a company focused on applied strategy, communications and vision for ethical corporations and non-profit organizations. Peter was born in South Africa, raised and educated in England and began a career in advertising in the US. He achieved positions such as CEO of J. Walter Thompson West, President of Della Femina/Los Angeles, and Managing Partner of Bozell in Irvine, California. Peter ran companies with accounts in every category from automotive to packaged goods, entertainment to financial services, and airlines to alcoholic beverages. Former clients include Taco Bell, 20th Century Fox, Transamerica, Isuzu, Ralston Purina and Singapore Airlines. Peter has consulted for The Rocky Mountain Institute, The Forum for Education and Democracy, the WILD Foundation, the Green LA Coalition, and Esalen Institute. He is on the advisory board of Oceana. He has co-produced a documentary film on the JPL scientists responsible for the Mars Rover missions, developed a concert series to raise funds to combat AIDS and malaria and lead a safari to Botswana. For 12 years he was a Trustee of Pitzer College, and for 10 years a Director of the Los Angeles Opera, where he was Chairman of its Marketing Committee. He is a Founding Director of CityLife Downtown Charter School in Los Angeles and a Founding Director of The Oaks School in Hollywood. He and his wife, Camille, have fledged their two children from their Hollywood Hills home.